VIP Loyalty Program
Earn free days of parking in a Jiffy! Click for more information!
Jiffy Fast
Get there faster! Our fast, free shuttles are always running.
Premium Service
Our team of Parking People® are ready to serve you 24/7/365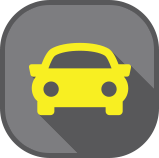 Express Service
Our express check-in and check-out service means you are in and out in a Jiffy!
Welcome to Jiffy Airport Parking
Propark America is so happy to announce the grand opening of our newest Jiffy Airport Parking location to service JFK Travelers. For those of you who have used our Jiffy Airport Parking location in Newark, you're already familiar with our great service and outstanding value. For those of you completely new to us, we welcome you and invite you to try us out by reserving your stay with us today!
Looking for Jiffy for JFK?
If you're traveling out of JFK, Park with Jiffy Airport Parking!
We want to hear from you!
Please take a moment to review Jiffy Newark Airport Parking and tell us how we did.
Rate Your Experience