Looking for Jiffy for JFK?
If you're traveling out of JFK, Park with Jiffy Airport Parking!
Book for JFK
VIP Loyalty Program
Earn free days of parking in a Jiffy! Click for more information!
Jiffy Fast
Get there faster! Our fast, free shuttles are always running.
Premium Service
Our team of Parking People® are ready to serve you 24/7/365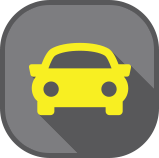 Express Service
Our express check-in and check-out service means you are in and out in a Jiffy!
Jiffy's Newark Airport Parking
Newark Liberty International Airport was the metropolitan area's first major airport, and it's one of the busiest airports in North America. Newark airport covers 2,000 acres, and millions of air travelers use it annually to reach numerous destinations. With our convenient location at 146 Haynes Avenue in Newark and our highly competitive rates, Jiffy Airport Parking is the premier Newark Airport parking solution.
The Jiffy Difference
Whether you're traveling for business or pleasure, our spacious lot offers abundant parking options, located just minutes away from Newark Airport. We're easily accessible from I-75 and I-98, making us ideal for air travelers from Newark, New Jersey, and the Tri-State area. Jiffy Airport Parking provides short-term and long-term options, and our fast, free shuttles are always running 24/7/365 for a hassle-free parking experience. Use our express check-in and check-out service to get in and out in a Jiffy and enjoy additional savings over our already low prices with our loyalty rewards program. We also have a corporate client program to help businesses secure deep discounts for premium employee parking.
Jiffy Rewards Program
Our Frequent Parker Rewards program allows you to earn points for each day parked and redeem these points for free parking on future trips. Cut your monthly travel expenses by picking up your Frequent Parker Card from any Jiffy Airport Parking cashier, then register online and manage your account with the simple Jiffy Parking app available for Apple and Android users. Score a free day for every seven points earned.
Corporate Program
Businesses whose employees frequently fly can enroll in our corporate discount program to enjoy significant discounts at Jiffy Airport Parking. Register your company online for access to the lowest-priced premium parking deals. Your employees will love their airport parking experience with guaranteed parking reservations and easy discounts.
Get Jiffy With The App
Download the Jiffy Airport Parking mobile app to easily manage your loyalty or corporate programs and make reserving guaranteed parking spaces a breeze. Our app is available on Google Play and the App Store and works on any smartphone or other compatible mobile device.
Our Commitment To Excellence
Jiffy Airport Parking leads the way for parking excellence because we're committed to offering high-quality, reliable parking for air travelers flying out of Newark Liberty International Airport. Our innovative solutions for Newark Airport parking keep our customers returning again and again. Contact us at 973-242-0999 to learn more about our service and discount programs.